tv_universe
we were supposed to come up with three amusement park rides based on a TV show. I based mine on Phineas and Ferb just because I knew it was make Myria happy. And I love Phineas and Ferb.
The Roller Coaster!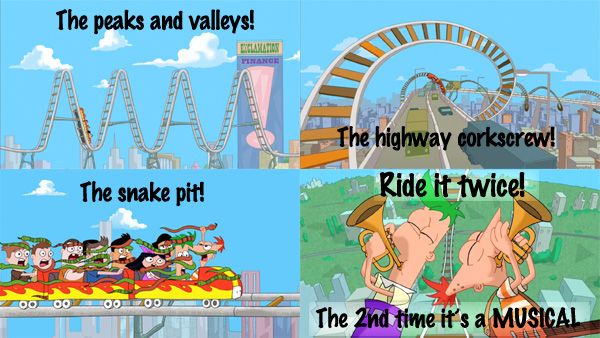 No theme park is complete without this traditional ride -- Cork screwin 'round the interstate, with peanut butter and rubber snakes! Ride it twice! The second time 'round it's a MUSICAL! (No discount for singing or screaming).
Disarm the -inators!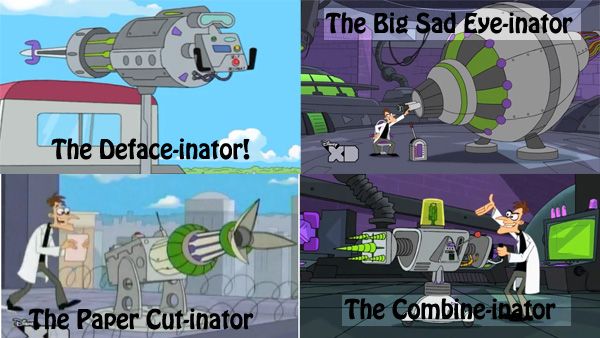 Venture into Dr. Doofenshmirtz's secret headquarters (Doofenshmirtz Evil Incorporated) and disarm all his ingeniously evil -inators! If you manage to survive, disarm all the -inators
and
not press any self-destruct buttons, you get a free trip to the L.O.V.E.M.U.F.F.I.N. (The
L
eague
O
f
V
illainous
E
vildoers
M
aniacally
U
nited
F
or
F
rightening
I
nvestments in
N
aughtiness) Maze of Death. Otherwise you get pie.
Ultimate Sports Match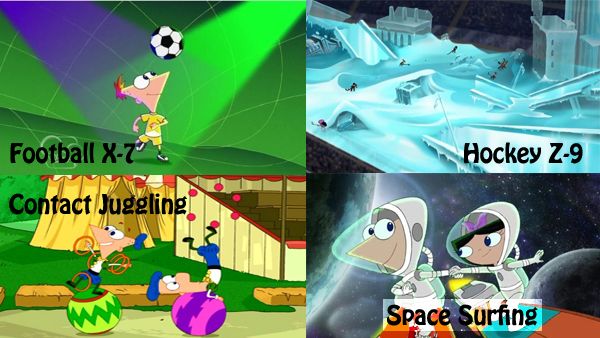 Play some of the worlds most dangerous sports! Compete against the very best players in the world. Don't know how to play? Don't worry. Coach Buford is ready and willing to help you become the very best you can be!
For
Look for me here::

Shiny New Mac

Status:

amused

Soundtrack:

Soundtracks