Only today I was in the car listen to fun. on CD and their song "One Foot" kept making me think of Jack Bauer (I told you my choices were often not understood), so I thought I'd go for it -- understanding be damned. Even if you can't see the connections I do, the music is still good.
So I present to you, "Jack's Final Day" - A 24 Fanmix.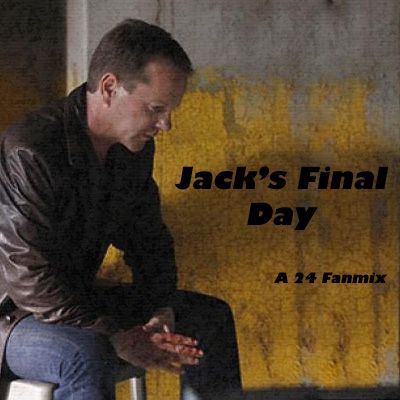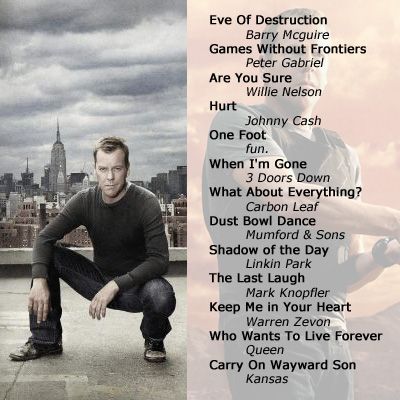 Music can be found
24 fanmix
You know, I love all these songs equally. My iTunes is very eclectic. Much like me.
I wasn't going to do this challenge because my musical choices are often not understood by others. Especially others who don't know me. Plus I have little idea how to share the files -- and I often can't find all the songs I want on YouTube. Plus there's this whole making graphics thing that I am not confident in doing.
Look for me here::

Home

Status:

pensive

Soundtrack:

Carry On Wayward Son - Kansas